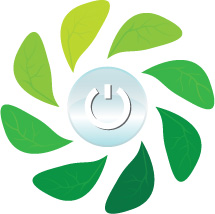 Earlier this year, I had the pleasure of being granted a visiting fellowship at the Centre for Research on Media Innovations (CeRMI) at Oslo University. I have touched upon this in an earlier blog post, and here is finally a proper post about the stay and the centre. The stay was in April this year (and lasted for about three weeks), so the account is in retrospect.
Jumping to the conclusion, I recommend everyone working within the field of media innovations to apply for the fellowship in the future. Not only is it an excellent opportunity in terms of scholarly development and inspiring discussions with some truly brilliant people – it is also a very interesting department with an ambitious research agenda that you get the chance to be part of. I would do it again in a heartbeat if I had the chance.
The Centre for Research on Media Innovations is located at the Department of Media and Communication at Oslo University and is headed by Charles Ess, whom one of his former colleagues at Aarhus University once (rightfully) characterized as "just about the kindest man on the planet." The centre "explores how changing technologies and changing modes of usage and engagement with media bring about media innovation and transformation of the media sector", and it is populated with some of the best within that field; be warned, you never feel like the smartest guy in the room there.
Every year, the centre welcomes a visiting fellow, and I was the first to come under this visitors program.
I applied for a number of reasons: many Norwegian media organizations are ahead of Danish ones I research in terms of adapting to the digital age, and I wanted to talk to them; I wanted to have the time and occasion to meet with some of the individuals who are leading within my research fields; and – perhaps most importantly – I simply wanted to be part of this centre, which does research in the front line of my field. Plus I think Oslo is a great city.
As a visiting fellow, you participate in the everyday of the centre and the department. You discuss ideas over the coffee machine, you struggle with connecting to the printers. You get your own desk in a large office for guest researchers as well as privileges to the university library. What you give in return is (as a minimum) a presentation at a research seminar.
I experienced everyone as extremely welcoming and interested in talking about my research and ways to advance it. A number of future collaborations were established, and I am confident more will follow. I met with people whose company I enjoy immensely, and who I will want to keep in contact with for years to come. And I got feedback that will no doubt shape and improve much of the work I am doing now and onwards.
The visiting fellowship is certainly something you should consider if you work within this field. However, if – for some peculiar reason – you do not want to go to Oslo for a period of time, be sure to consider some of the other activities of the Centre for Research on Media Innovations. For the centre also publishes the Journal of Media Innovations (which currently has a call for papers for a special issue on "Social Media Use and Innovations" out) and co-organizes the annual International Symposium on Media Innovations. Both are great venues for the continued conversation on how innovations and developments in media and technology influence culture and society.