This page showreels the books I have authored or edited. I have other publications – but even though journal articles are great, books have a special place in my heart.
---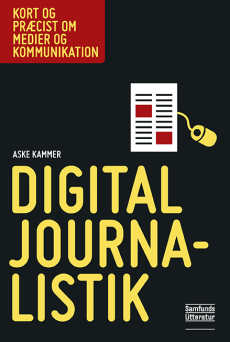 Digital journalism is a fairly new phenomenon, and it simultaneously challenges and reproduces journalism. Digital journalism includes audience engagement, continuous deadlines, and media convergence as well as traditional editorial routines and classic journalistic values. This way, it is a paradox that come with both change and continuity, and it continues to represent a potential for development in digital societies. In the book Digital journalistik, I provide a brief and accessible introduction to digital journalism and its formats, changes, and business models. The focus is primarily on Denmark, but there are also examples from international media (including Berlingske, Ekstra Bladet and Zetland as well as the New York Times, Verdens Gang, and Tuscaloosa News). The book is in Danish.
---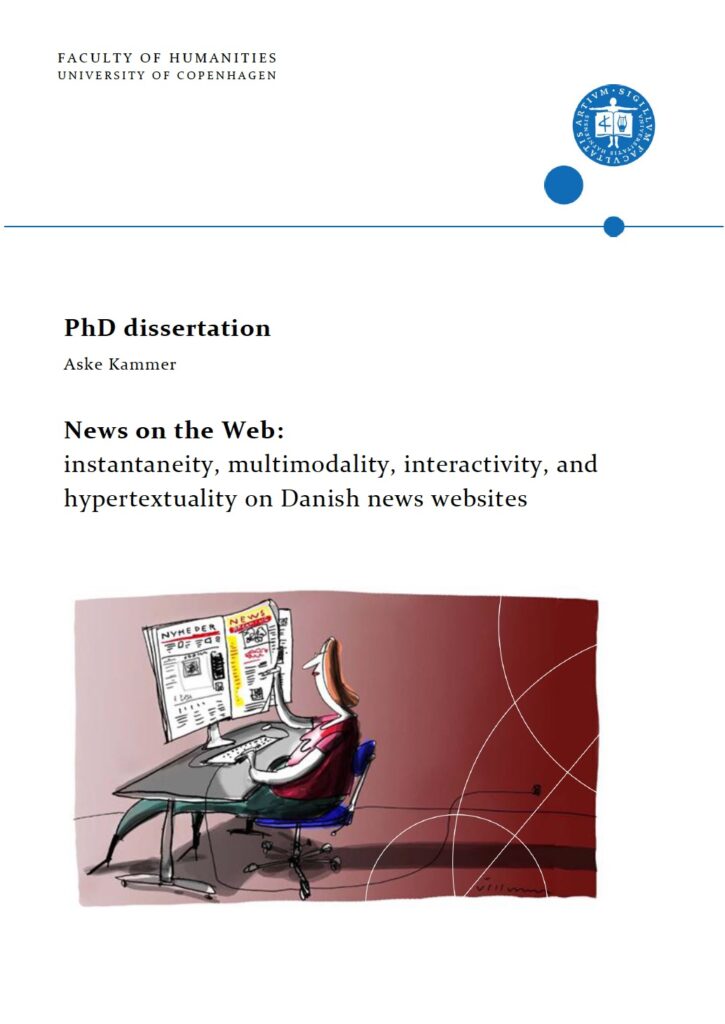 News websites hold a unique set of affordances in relation to news workers: instantaneity, multimodality, interactivity, and hypertextuality. This constellation of affordances constitutes a particular condition for the production and presentation of news. This dissertation is an inquiry into how institutional actors (news workers) appropriate these potentials. The research is integrates quantitative and qualitative methods. The analyses generally support the hypothesis that news workers working on Danish news websites do, indeed, make use of the four affordances, and that they do so in ways so that they maintain journalistic control in the process. The analyses include a content analysis of formal features on 93 Danish news websites, a qualitative case study of real-time coverage of emergent crisis, and a theory-building case study of audience participation in news production for news websites. The dissertation proposes mediatization theory as a means for contextualizing the current developments within the institution of journalism. It argues that journalism is an institution that accommodates the logics of the media institution – but not without resistance. The dissertation consists of introductory chapters (Introduction, Terminology, Theoretical framework, and Research design), four research articles, and a concluding chapter. This last chapter presents the conclusion, identifies the most important contributions, and points to future research. The dissertation is in English except for one of the research articles.
---